First Week Schedules
For all leagues and nights, the first week schedules are ready! There are a few ways to find your schedule:

Within the App
If you login into the app, it will automatically show you your next game.
To Find the App
We have a new app! The app has your team(s) schedule, you can use it for messaging your teammates, and also to check standings. If you search "skyline leagues" or "skyline lanes" in either the Google Play Store (Android) or the App Store (Apple/iPhone), you can download the app to your phone. You can use the same login info you used to register your team. If you are logged into the website on your phone, there will also be a "download the app" pop-up at the top of the page.
Within your Dashboard (on the website)
Step 1: Log into the registration website on your phone (or laptop). After logging in, you will be in your dashboard (if you are already logged in, there is also a link in the top navigation). Click "View [TEAM NAME] details" link.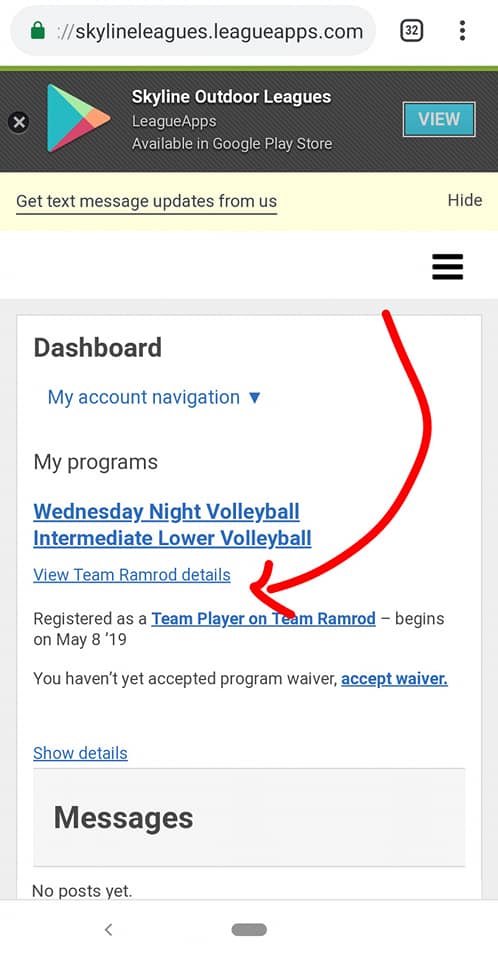 Step 2: You are now on your team's homepage and by default, on the "Schedule" tab.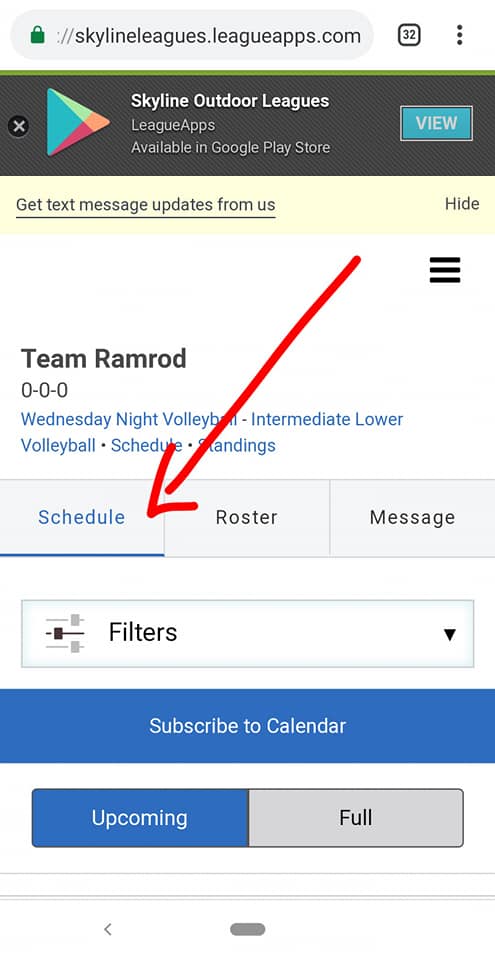 Step 3: Within the Schedule tab, scroll down and you will see the first week's schedule.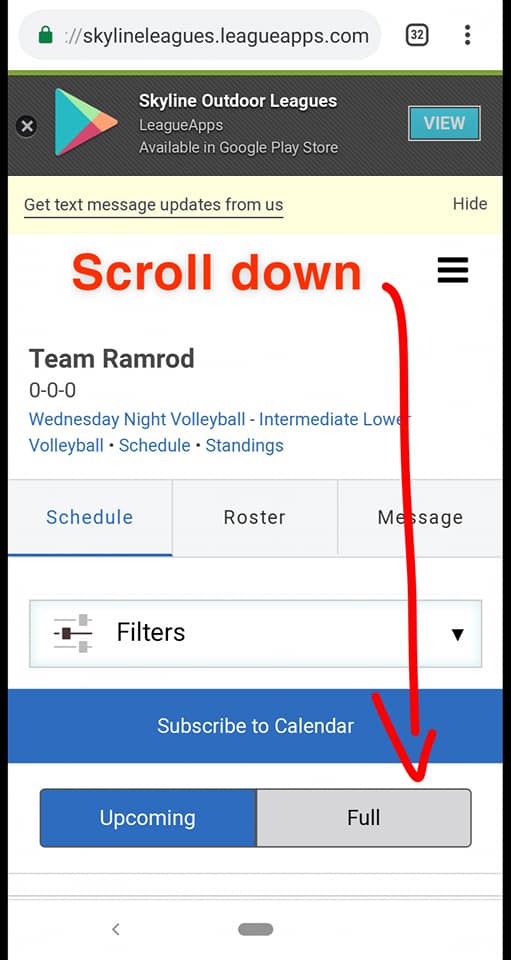 On the Registration Website

There is also a list of ALL game schedules on the registration website. It is organized by day and then by league/program. Find all volleyball schedules, all bocce ball schedules, all bean bag schedules, and all spikeball schedules on our website.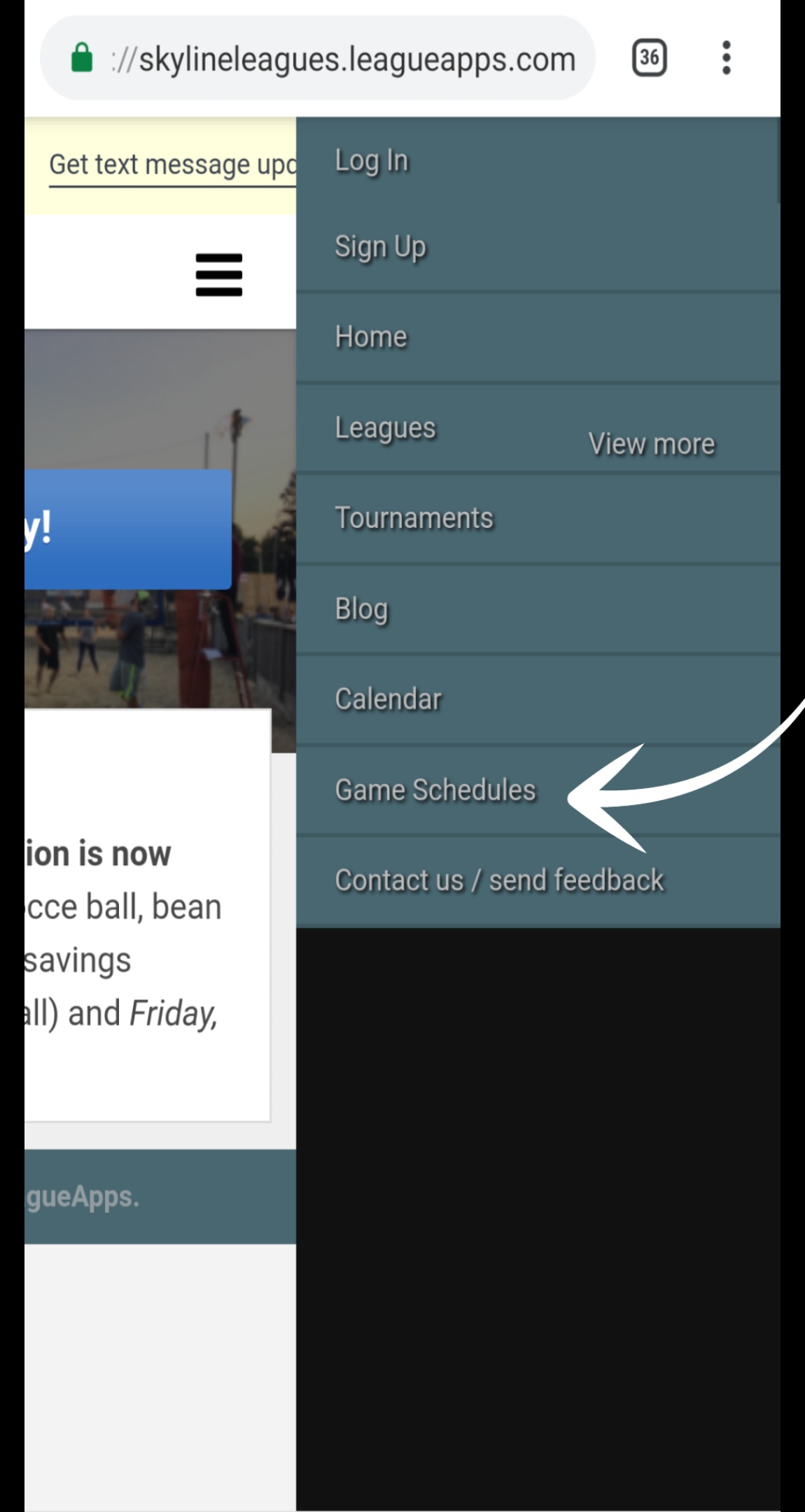 Download Schedules
If you want to add game times to your calendar, there is a "+" button that allows you to subscribe or download the calendar. It will work for both Apple & Google calendars.



Double Check Your Schedule
Please double-check your schedule since teams have moved divisions and nights, which have affected all leagues. If you have any questions, email your new league coordinator Will at wvogel@skylinelanes.com or 218-520-0538. See you next week!