When your team is registered, the captain can invite players or create the team roster from the dashboard. 

Dashboard: Manage or Add Players
When captains log into the dashboard, click the link to "Manage or add players".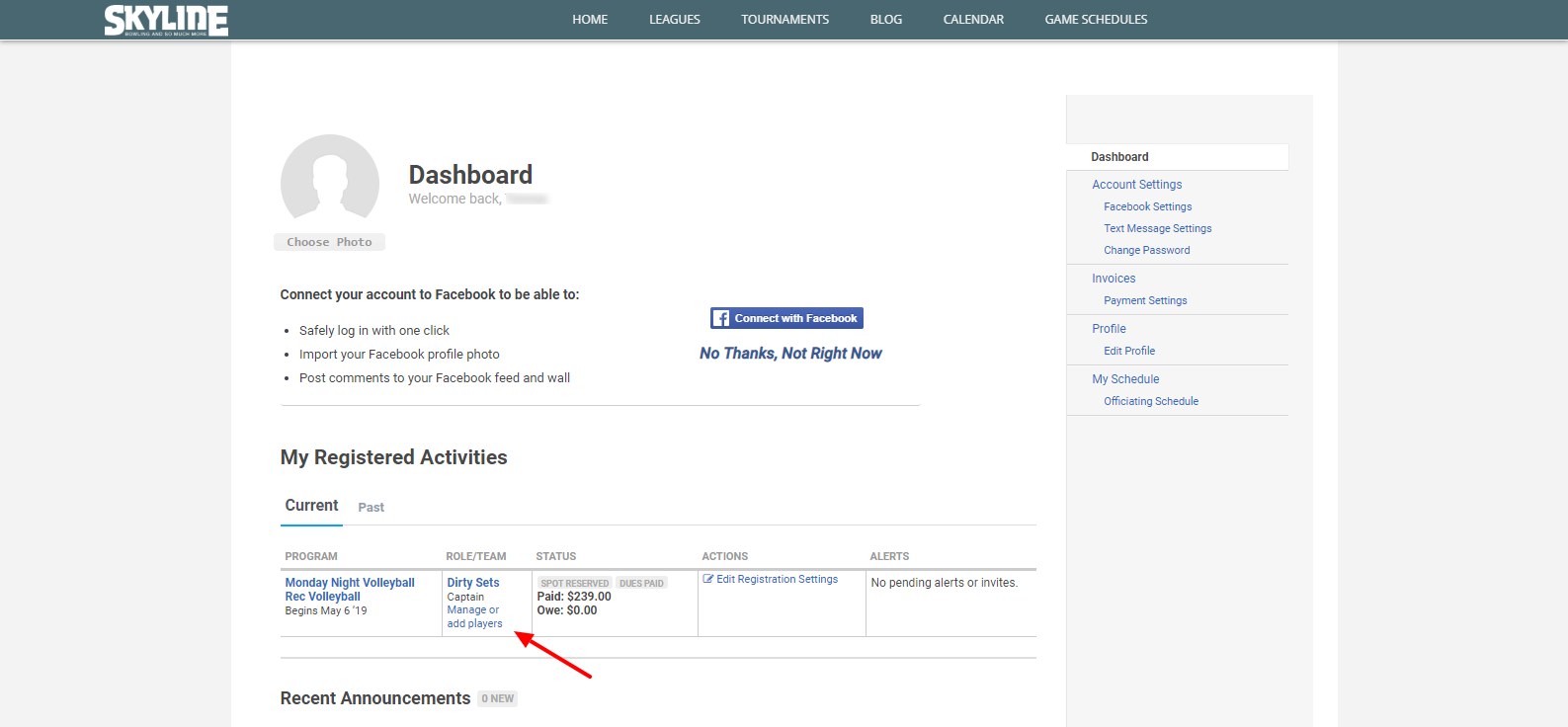 Click the "Add Player" button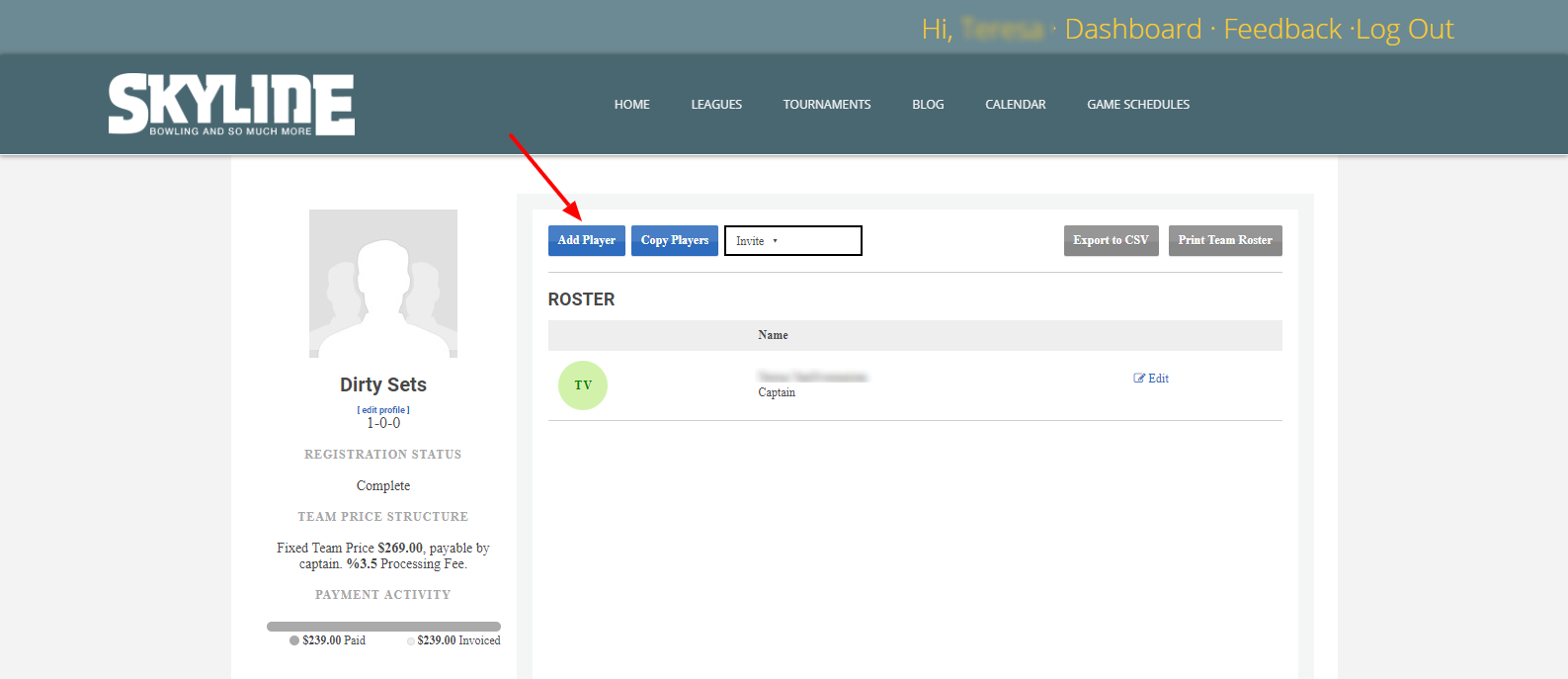 Required Info: First Name, Last Name, Email, Gender
Fill out the form per player and it will automatically create a member account for the player. They will still need to finish setting up their account but will now be associated with your team's roster! 
*Don't forget to hit the "Save Player" button before moving onto the next player!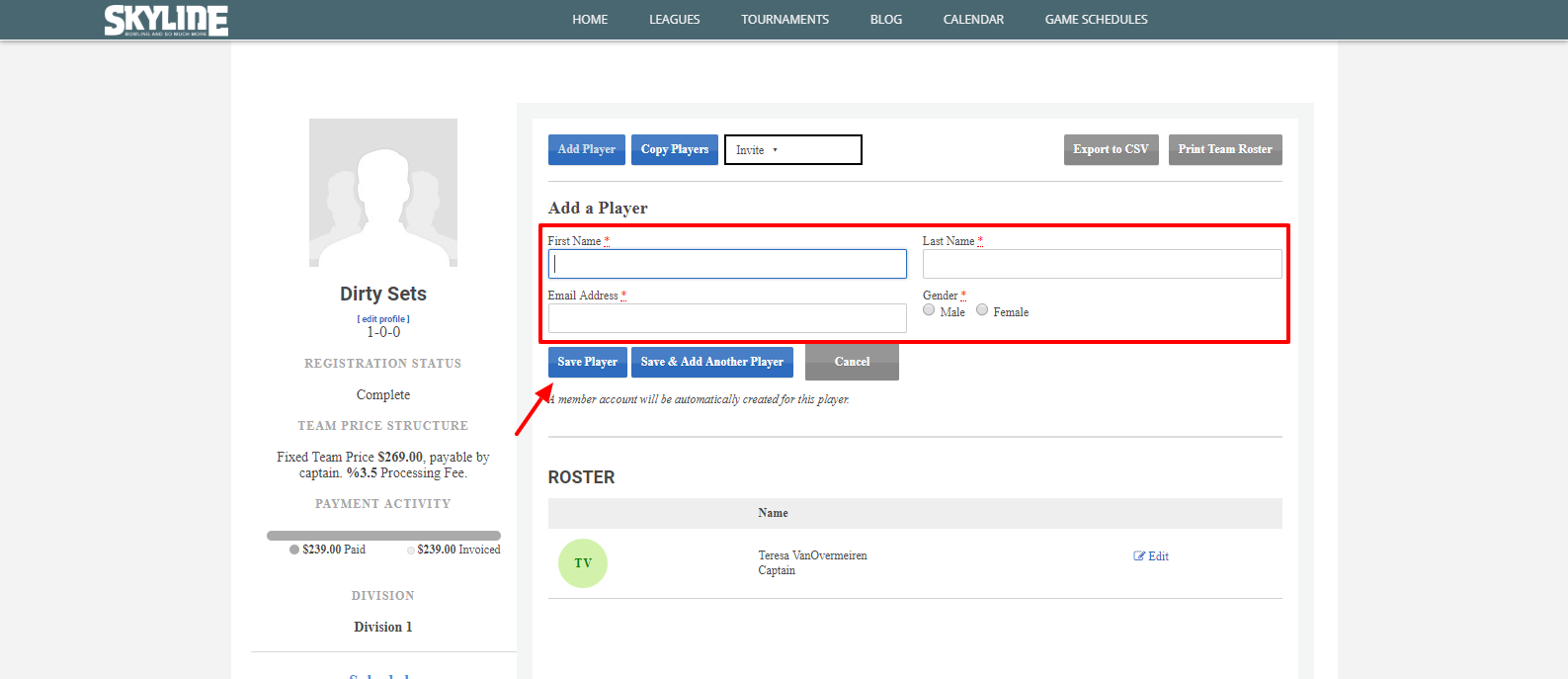 If a player is already on another team, invite them to yours!
If you're unsure if a player is on another team, you can "Add a Player" and then the system will let you know if the email address already exists in the system. If the player is already on another team, you can click "Continue & invite member" button.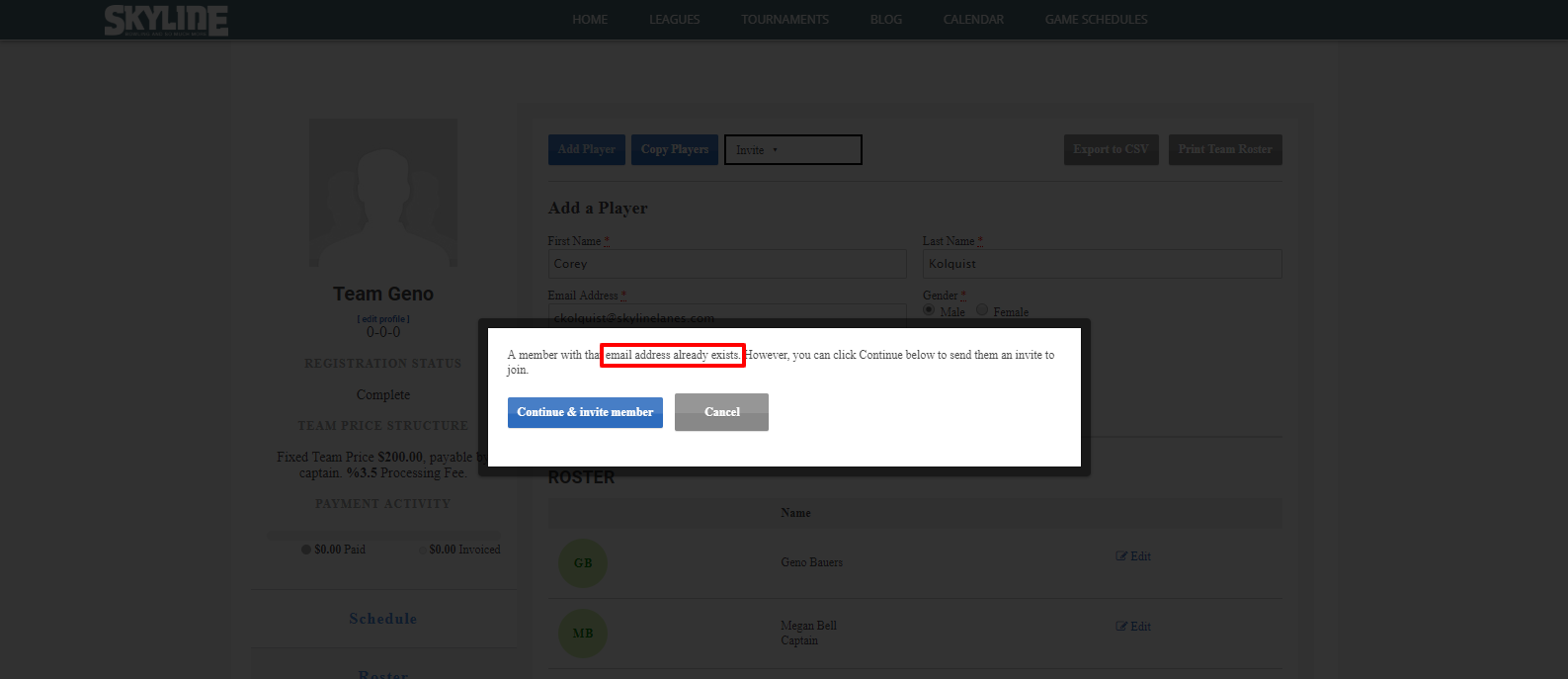 Invite Players that Already Created an Account
If you know a player is already on a team on a different night, you can click the "Invite" drop-down, and then click the "Invite Players" option.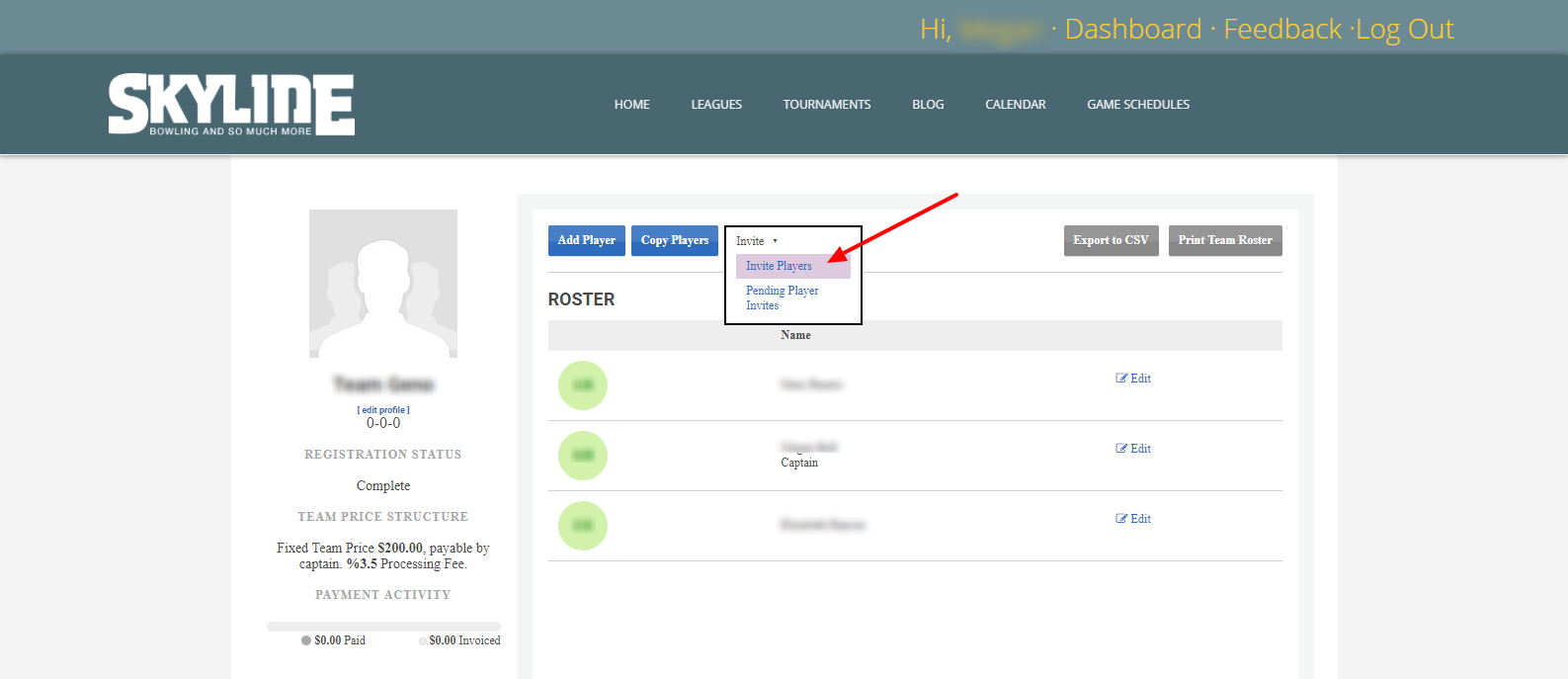 Ask Player to Accept Team Invite
To invite a player that already has an account, send them a message via email (you can invite multiple players/emails at once by placing one email per line). This will send the player an email that includes a link to accept the invite for your team!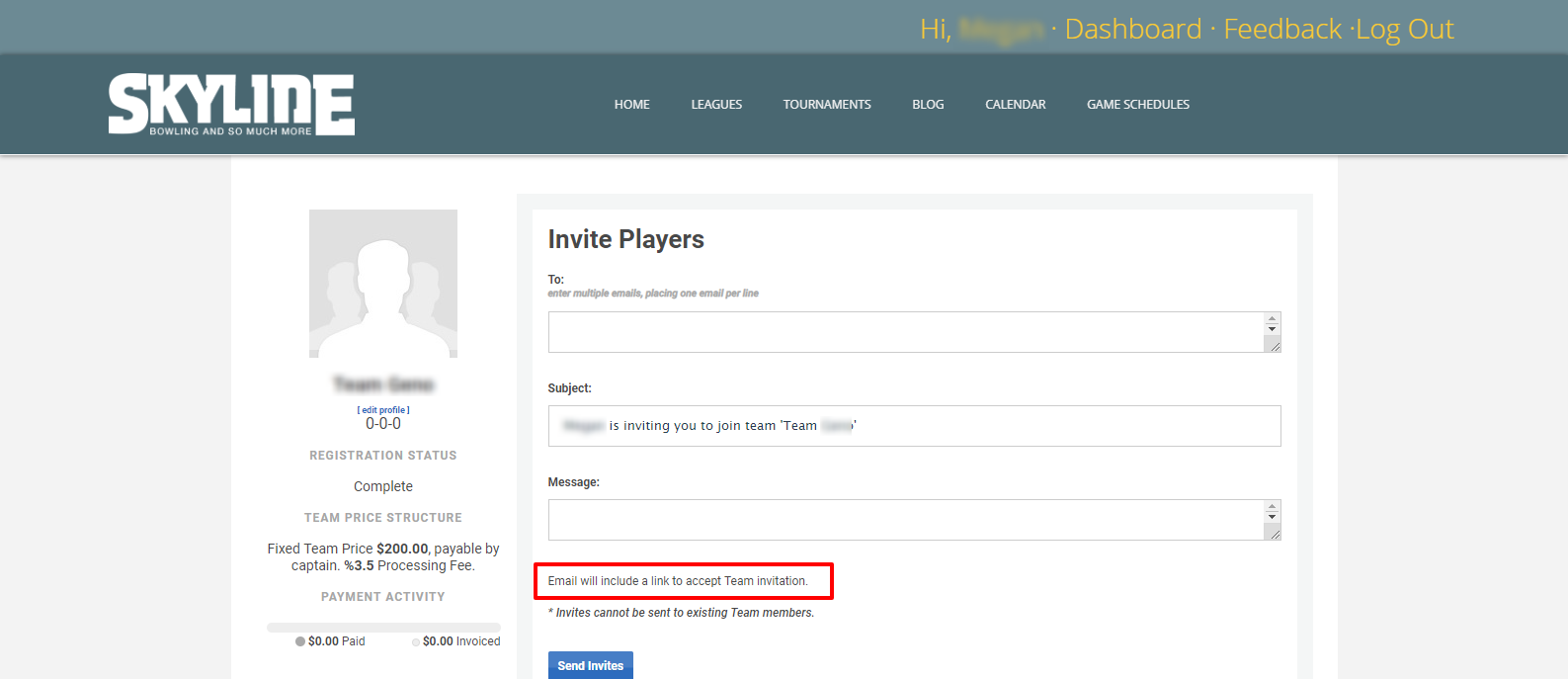 App - Only View Roster
As of now, players and captains are only allowed to view the roster. At this time, you can't create or add players via the app. You will need to log in to your dashboard on desktop or with your phone to invite or add players to your roster. 
If you have more questions about how to invite players to your team or how to create your team's roster, please email info@skylinelanes.com.