Welcome to our new registration system! We invested in this new registration system (LeagueApps) that will make everyone's lives much easier! Here's a step-by-step guide with some insider tips to help create your new account!

Step 1: Sign up as a Captain
The team captain should create an account to manage the team. You can choose to either sign up with your Facebook account or fill out the form.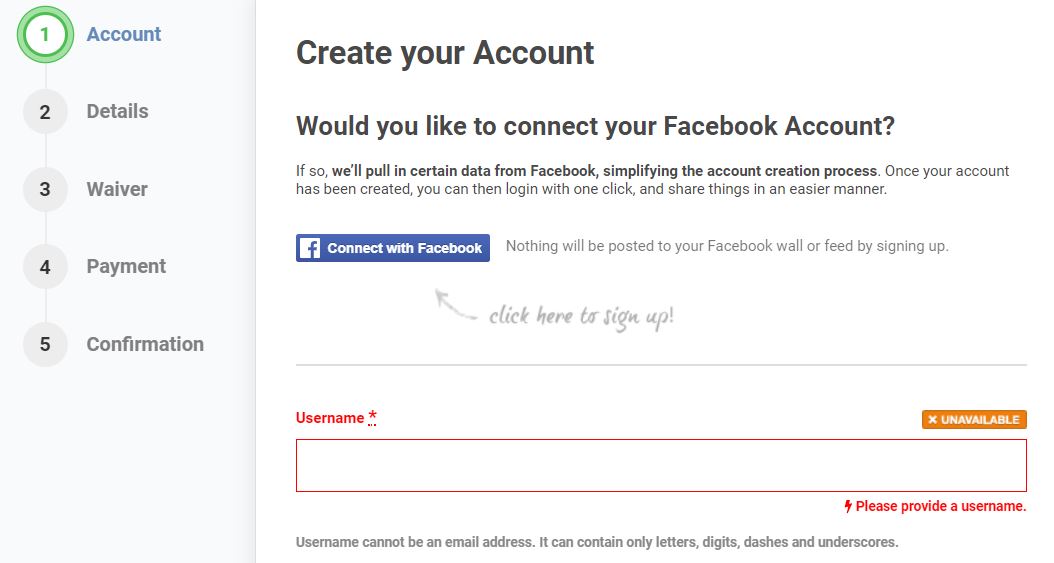 Tip #1:
Username is required and can NOT be your email address. However, you can use your email address as your username to login.

Step 2: Register your Team
Fill out your team name and your phone number (this will keep you in the loop about the latest updates). Team names can be changed later and if there the same team names in one program, we will notify teams.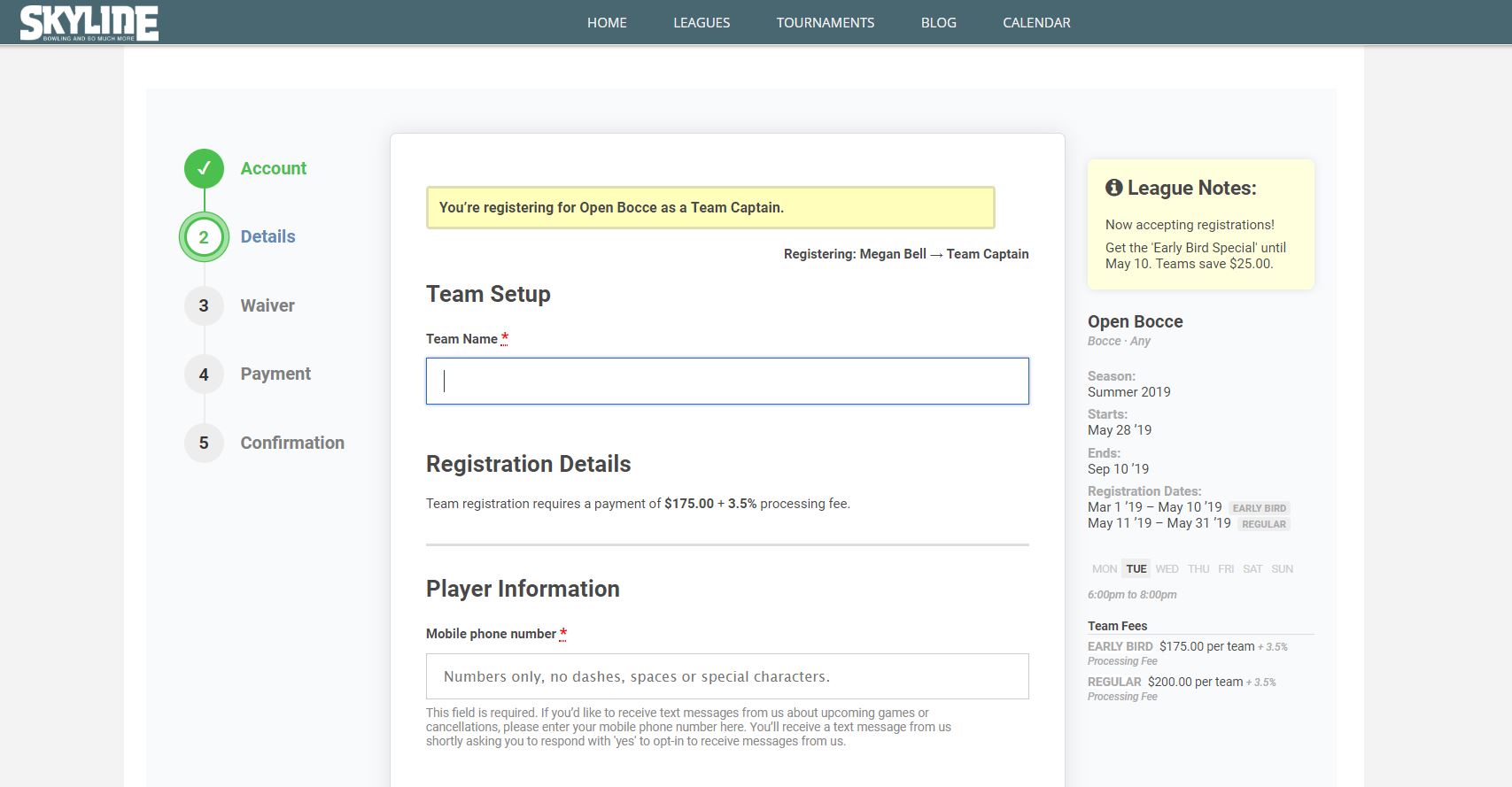 Tip #2:
Do NOT use dashes or parentheses when entering your cell phone.
Tip #3:
When you enter your cell phone number, you will get an automated text message to opt-in to text alerts (for weather delays, cancellations, etc.). The text will come from 218-293-4072 and you must reply 'yes' to get added to our text list.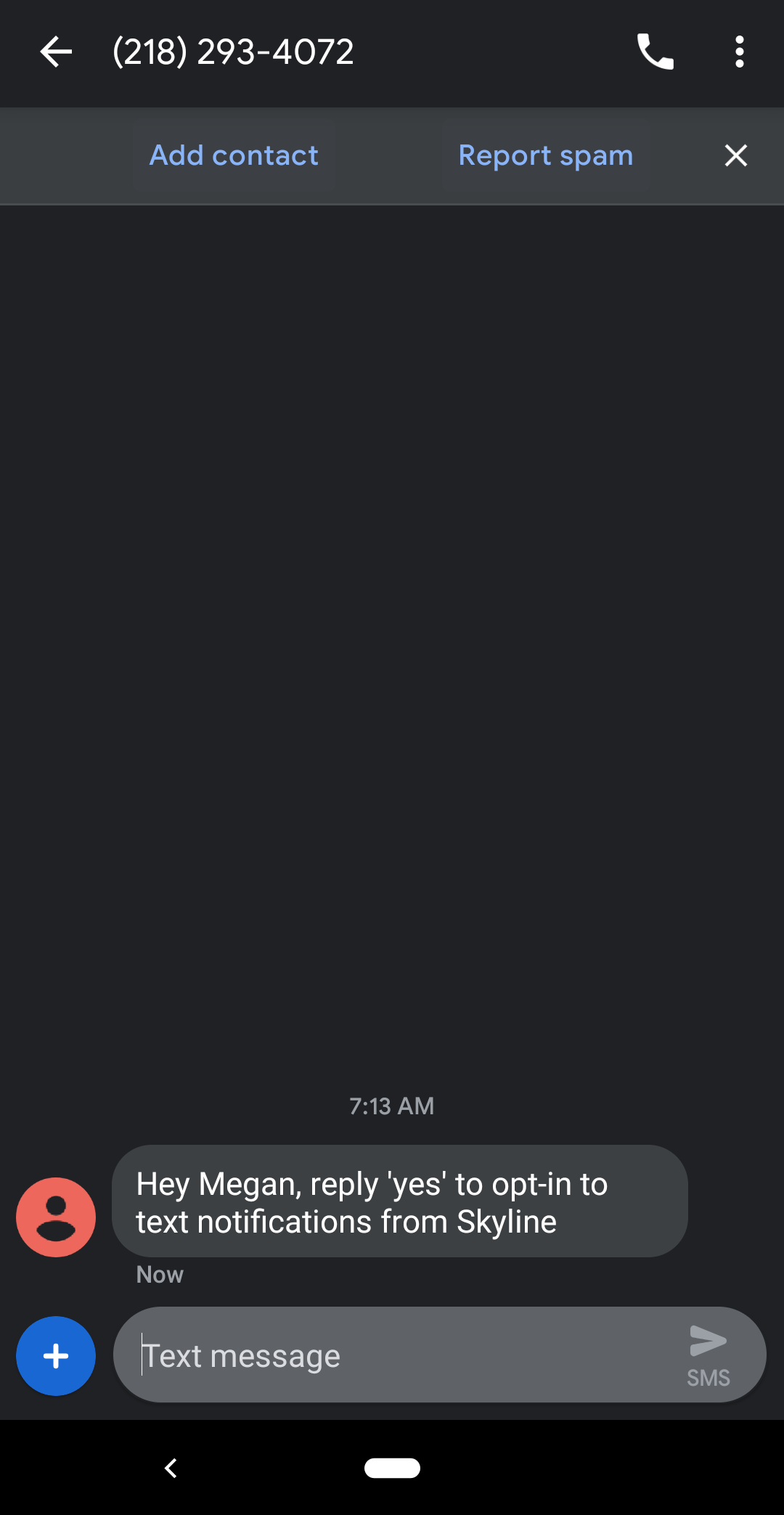 Step 3: Payment
Your team registration is not complete until you pay for the league fee. You can choose to pay through this new system or you can stop-in to Skyline to pay.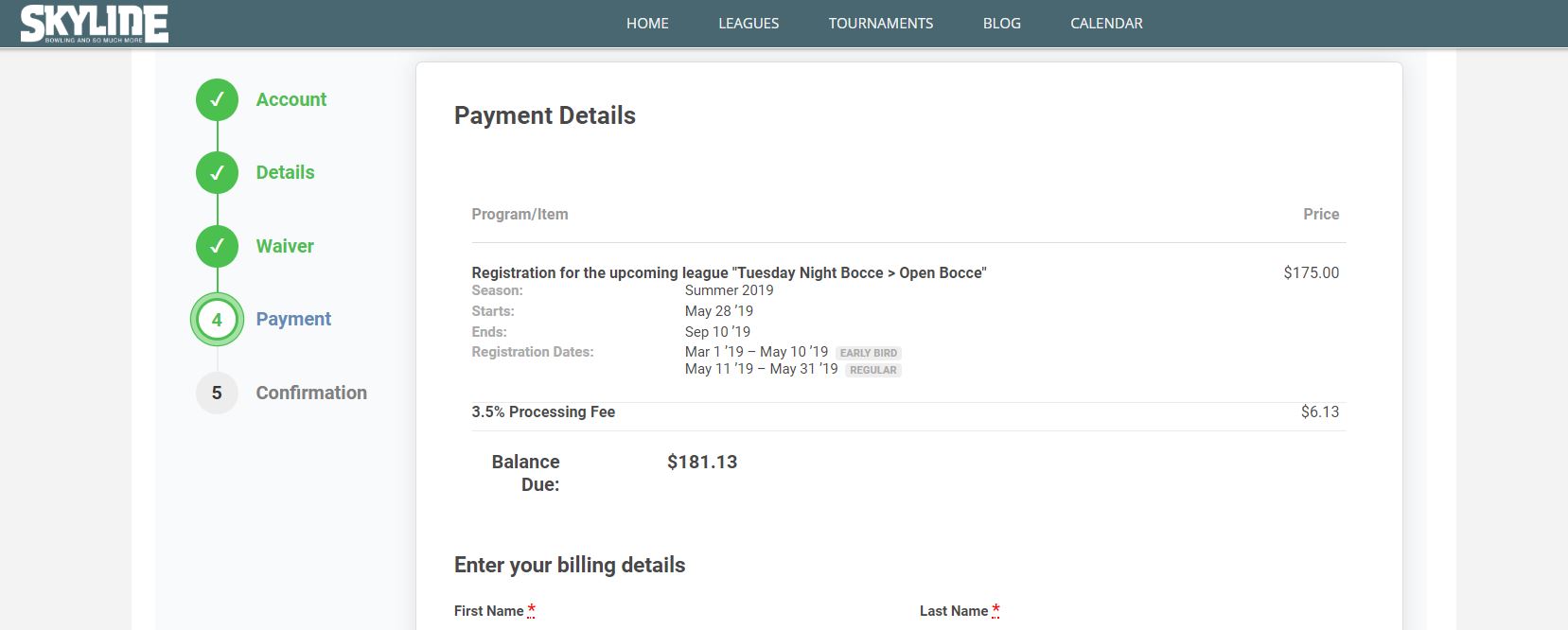 Tip #4:

There is a credit card processing fee and Skyline is covering half of the fee. To pay with your credit card via our new system, there is a 3.5% processing fee. If you want to save a few bucks, you can choose to stop-in to Skyline and pay with cash, check, or credit card.
Tip #5:
BUT your team is not registered until you pay! You will receive an email that your registration status is incomplete or unpaid and a confirmed/paid team that signs up after could steal your spot in the program.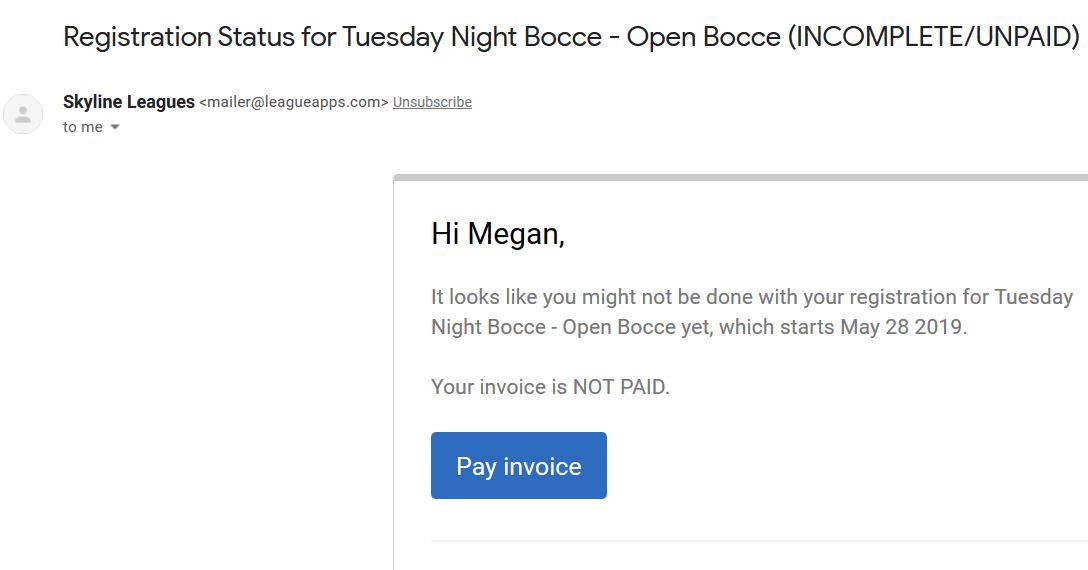 Step 4: Dashboard
After you pay, invite your teammates to join your team in League Apps! You will eventually be able to communicate and message each other if you can't make a night. As a captain, you can login to pay (if you choose to pay later), you can change your account or team settings, and you will eventually see your schedule and standings.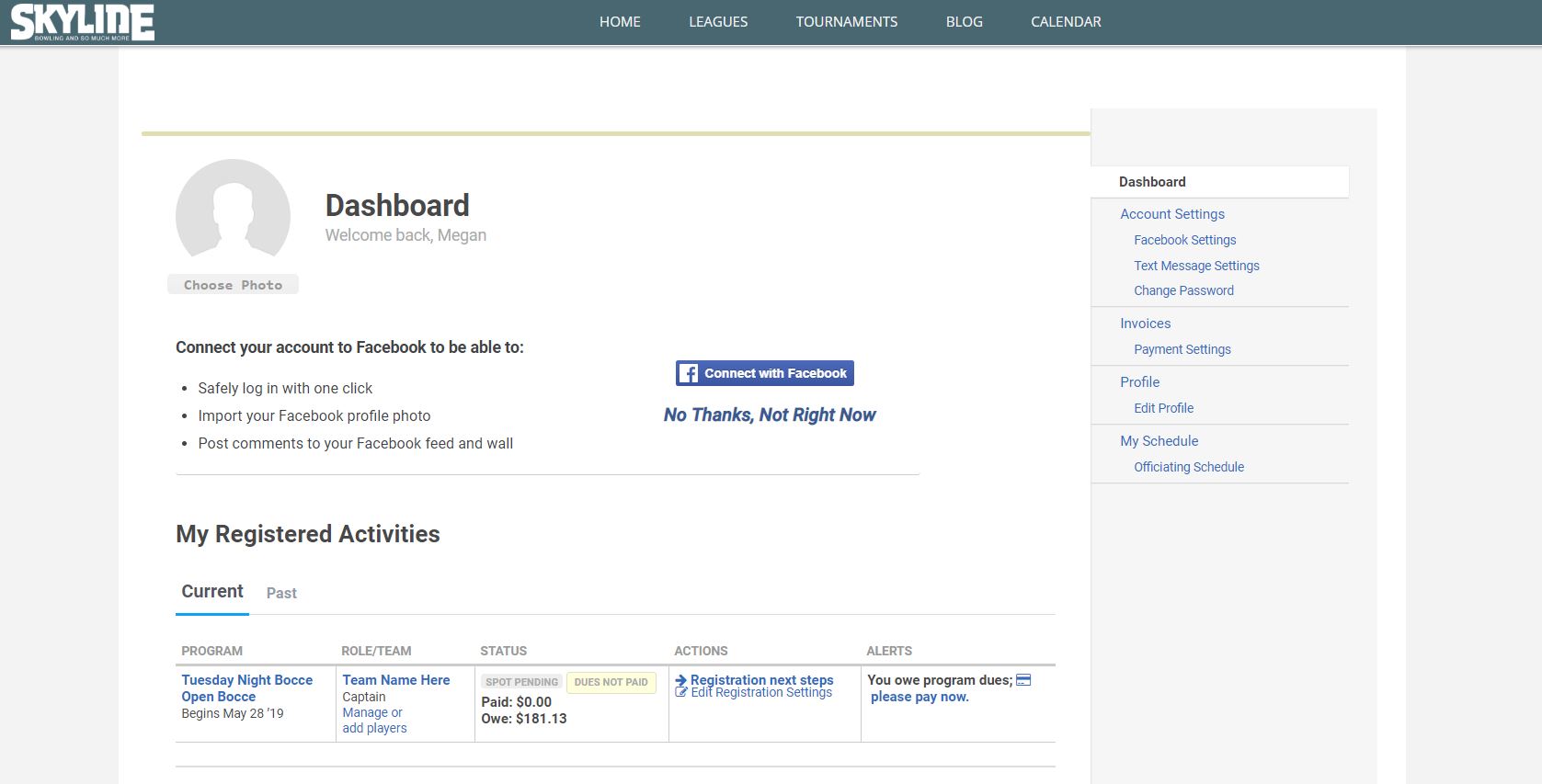 Tip #6:
For more information about registering with League Apps, visit their help center below. You can also email info@skylinelanes.com or call 218-727-8555 for registration questions.

How to register for an adult program
http://support.leagueapps.com/customer/en/portal/articles/2908691-how-to-register-for-an-adult-program?b_id=13407