Text Message for Weather Alerts
If there are weather delays/cancellations, we will let teams know via the app notifications. But if you also want to receive text messages, you will need to opt in by replying 'YES' to the text message. When you registered your team, you entered a phone number and should have received an automated message. If you did NOT reply YES, then you are have not yet opted into text messages. 
If you registered and didn't opt-in or if you want to change your number, log into your dashboard. If you are logged in on your phone, click the "My account navigation" link, which expands the menu of options.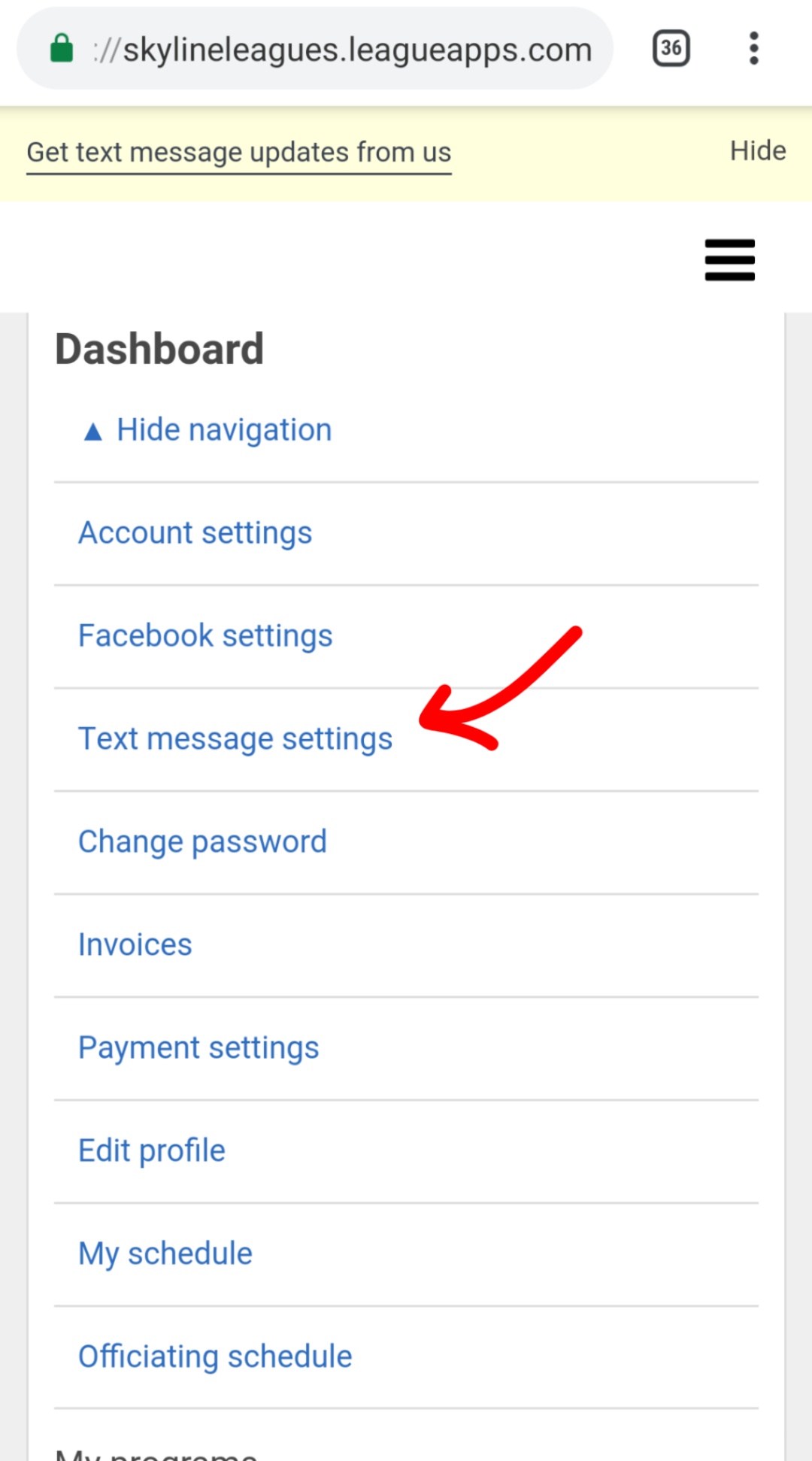 After you click into "Text message settings," you are given the option to add your cell phone number. After you end your cell phone number (no hyphens), it will send you a verification code and you will still need to reply with "YES".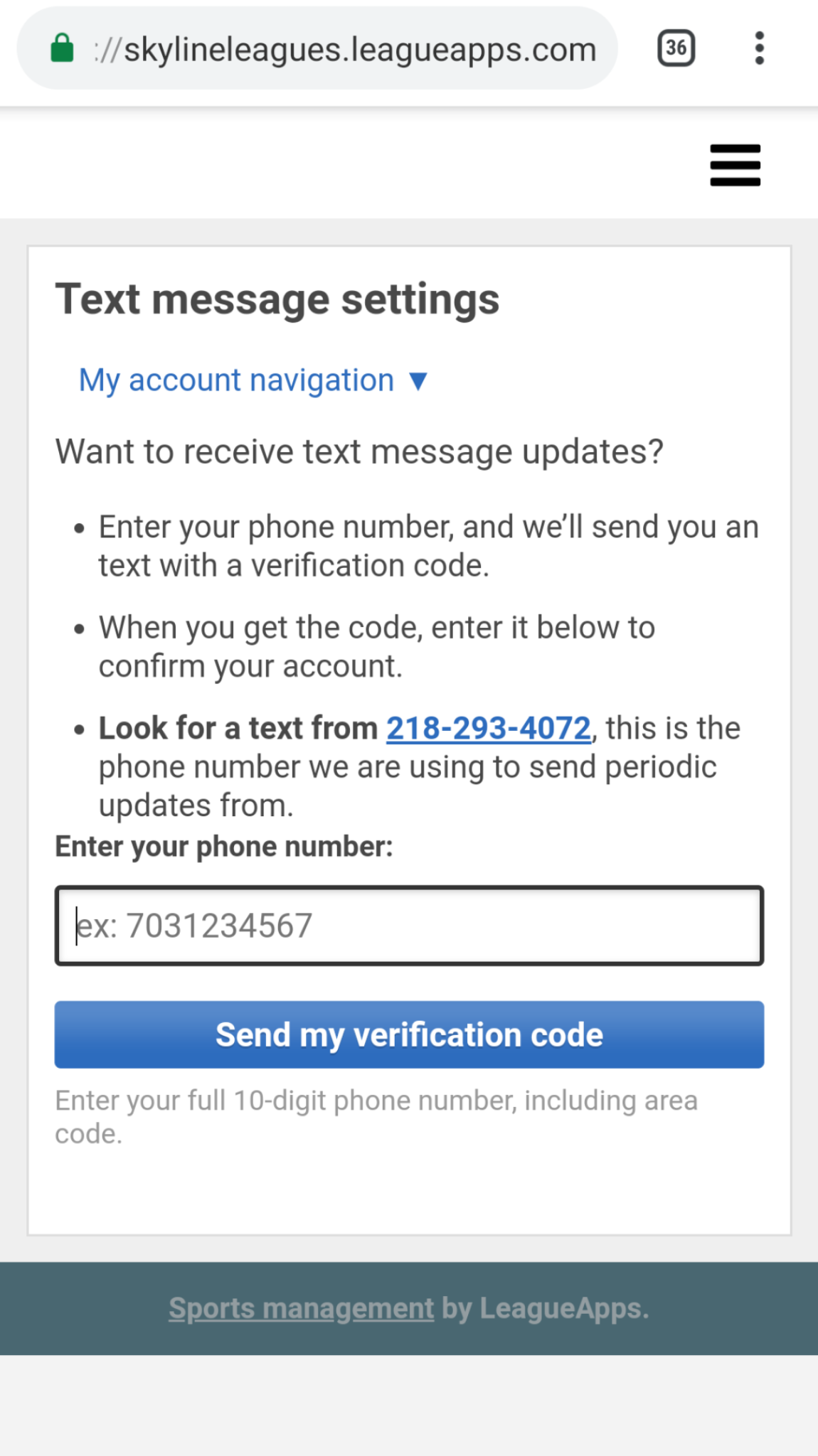 Weather Cancellation Policies
Since the weather can change so quickly, all cancellations or delays are determined on game day at 5pm. If you don't hear from us at 5pm, games will be played as originally scheduled. We will play in the rain but will delay, then cancel for lightning. All cancellations and delays will be emailed to the captains but also posted in our "Skyline Outdoor Leagues" Facebook group and Facebook page. If players have opted into text messages, we will also send out text notifications to the teams scheduled for that night. The canceled games will also be updated in the app & online schedule. We do NOT have availability to make up games but any cancellations will not hurt or help your standings. Normally game times will be different for next week, as they were scheduled for the season.
Email info@skylinelanes.com if you have any immediate questions about signing up for text alerts!